Dairy Packaging Transformation: Embracing Sustainable Corrugated Cardboard Solutions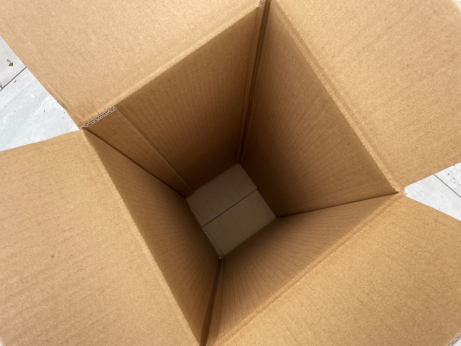 The dairy industry is undergoing a transformative shift as leading companies like FrieslandCampina, Danone, Lactalis, and Nestle embrace smart packaging solutions. This strategic move is set to revolutionize how dairy products are packaged, distributed, and consumed, ushering in a more sustainable and consumer-centric approach.
The Best Recycling Solution - Corrugated Cardboard
Corrugated cardboard recycling offers numerous advantages, making it an ideal choice for businesses seeking sustainable practices. Consider the following benefits:
1. Waste Reduction:
By recycling corrugated cardboard, businesses can significantly contribute to waste reduction. This practice helps divert cardboard from landfills, leading to a decreased overall waste volume and a smaller environmental impact.
2. Cost Savings:
Opting for corrugated cardboard recycling can yield significant cost savings for companies. By recycling instead of disposing of cardboard materials, businesses can reduce expenses associated with purchasing new packaging materials and paying disposal fees for landfill usage.
3. Environmental Sustainability:
Corrugated cardboard recycling promotes environmental sustainability in several ways. Firstly, it aids in reducing carbon emissions and conserving energy by minimizing the need for new material production. Secondly, recycling cardboard helps conserve valuable natural resources and alleviates the strain on our planet's finite resources.
In conclusion, the recycling of corrugated cardboard presents an excellent solution that benefits businesses, the environment, and society as a whole. By embracing this sustainable practice, companies can make a positive impact by reducing waste, saving costs, and contributing to a greener future.
Additional Benefits of Corrugated Packaging
Corrugated packaging offers numerous advantages for commercial and industrial applications. Here are some key benefits:
1. Strength: Corrugated packaging boasts a remarkable strength-to-weight ratio due to the air pockets within its construction. This feature allows it to be highly durable while remaining lightweight, making it ideal for easy transportation and handling.
2. Protection: The robust and rigid structure of corrugated packaging provides exceptional protection for fragile items. Its layered design offers resistance against pressure and turbulence during transit, ensuring that goods arrive at their destination in excellent condition.
3.Cost-effectiveness: Corrugated packaging is a cost-effective solution for companies. Its relatively affordable price point makes it an attractive choice for businesses seeking reliable packaging that fits within their budgetary constraints.
4. Ease of use: Corrugated packaging is user-friendly and convenient. Unlike some other packaging materials, it is easy to open with scissors or a box cutter. It is also simple to assemble and pack, saving time and effort during the packaging process.
In summary, the advantages of corrugated packaging include its strength, protection capabilities, sustainability, cost-effectiveness, and ease of use. By leveraging these benefits, businesses can enjoy efficient and reliable packaging solutions while contributing to a greener and more sustainable future.
Professional Packaging Solution Provider-MK
Established in 1995, the headquarters of MK is located in the BEDA in Tianjin and was listed in ShenZhen GEM in March 2011. The main business of MK includes printing equipment manufacturing, medical equipment manufacturing & sales, financial leasing, intellectualization & digitalization business and consultations of smart plant.
Over hundred products in more than10 product series of foil stamping machine, die cutter, inspector, folder gluer, variable data printing, laser cutter and gravure printing press were totally independent developed by MK. Many of such products are China's own innovation and worldwide advance. The product sales cover more than 80 countries over the world. MK is always No.1 in segment market in package printing industry in China. Since 2015, the products with MK brand name have been distributed globally by HDM which is the No.1 brand name over the world. Since 2019, MK has been the largest shareholder of HDM and then the strategy partnership of two parties was established.
MK won many state honors and provincial awards, owning national-accredited technical center with over 200 persons. Each year around 5%~7% of sales revenue of MK is invested in R&D. Based on these capabilities, MK is qualified for providing whole solution of system integration in related industry and was rated as the national systematic solution provider of smart manufacturing in printing industry in 2020.