We are always committed to providing the most suitable format and equipment to our customers. MK1700CS die cutter with stripping, "MK Corrugated Board Big Machine" , with 1700mm*1260mm Super large format. It's fitting for all corrugated and litho-laminated board with stock thickness of 1-8.5mm. For the large format corrugated market. MK1700CS die cutter with stripping can deliver higher running speeds, quicker change order , and matchless quality.
MK1700CS die cutter with stripping is optional with Prefeeder 170 , which can perfectly reduce the work intensity of workers.
Exceptional precision
Extremely precise paper positioning and agile sheet transport.

Perfect die cutting, Stripping ; accurate and efficient at the same time.
Impressive production rate
Up to 6,000 sheets/hour.

The machine equipped with the cutting plate and stripping plate with the center positioning system and quick lock system to reduce job change time and makeready time, increase productivity.
Robust, but flexible
Long-lasting, high-end quality.

It can meet the large-format die-cutting requirement of multi-blanks corrugated board and litho-laminated board.

Excellent for long and short order runs.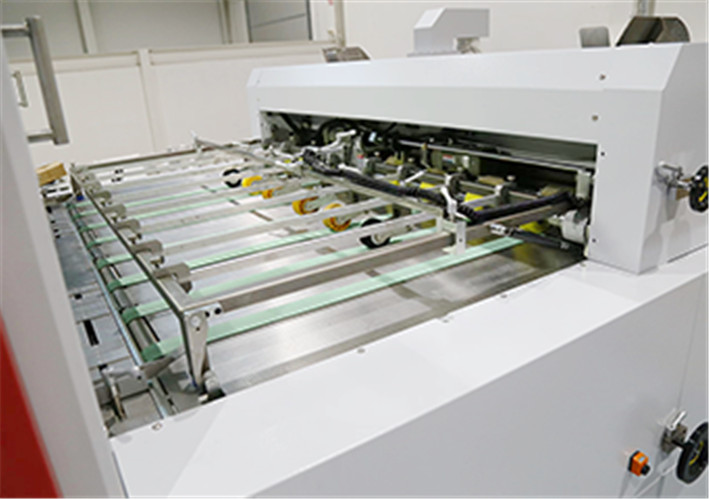 Infeed unit
.
The new generation of front edge feeding devices combines the front edge feeding technology of high-speed printing machines and die-cutting machine feeding, resulting in high feeding accuracy and strong suction power.
.
The auxiliary feeding device is more convenient for stable sheet feeding.
.
The high-torque servo motor controls the sheet in place to slow down and ensure that the sheet is flat when it reaches the front lay.
.
The corrugated board has a more extended lay, and a wider front lay stopper to ensure accurate positioning.
.
Pneumatic side alignment device: the front holder can be adjusted electrically for height.
.
Equipped with one set of side positioning lay on the left and right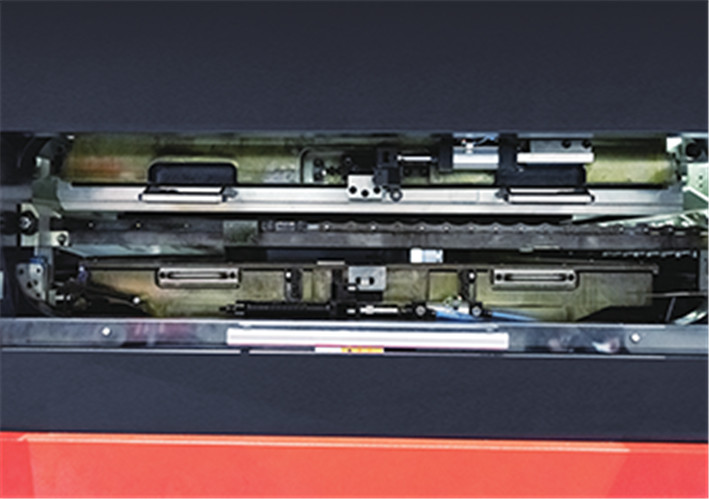 Die-cutting unit
.
Pressure adjustment: max. die-cutting pressure 400T
.
Empty running and sheet falling detection system
.
The frame and the lower plate have pneumatic locking devices for easy handling.
.
Center positioning of the die-cutting plate
.
The lower plate is equipped with a holding device to push and pull more smoothly.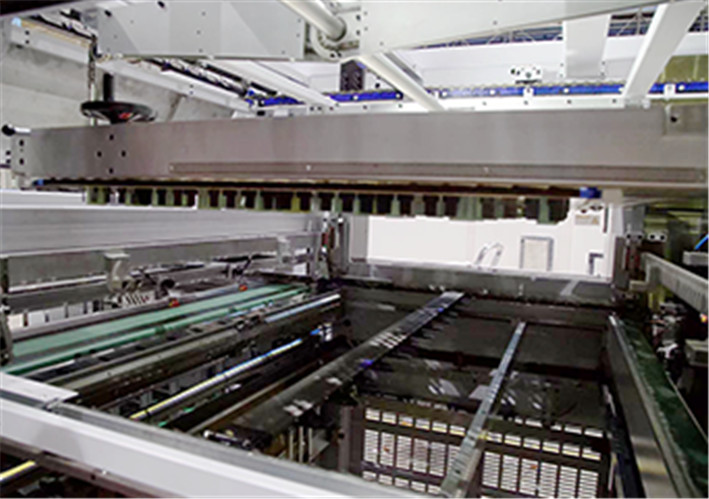 Stripping unit
.
The upper stripping frame lifted electrically for easy operation.
.
The upper and middle stripping frames are centered positioning, making the plate change quickly.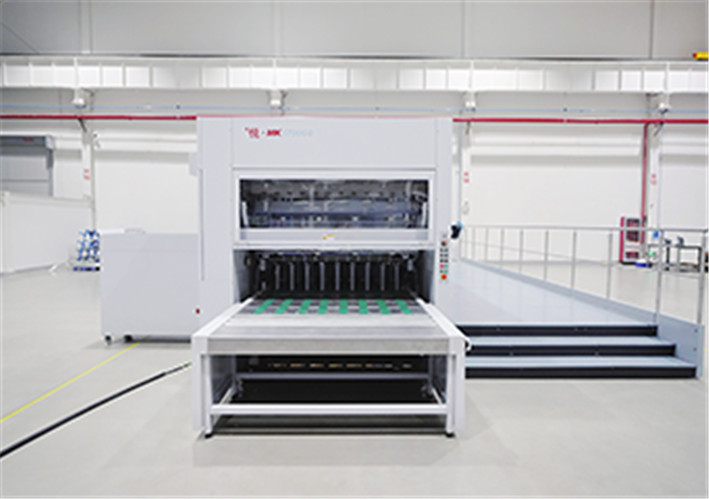 Delivery unit
.
Standard configuration of gripper edge removal device and waste edge delivery device
.
Paper alignment device for front/back/side of the delivery stack
.
Electric auxiliary delivery device can deliver sheets without stopping the machine.
.
There are two delivery solutions to choose from: high stack delivery(automated logistic as an option) and conveyor belt delivery.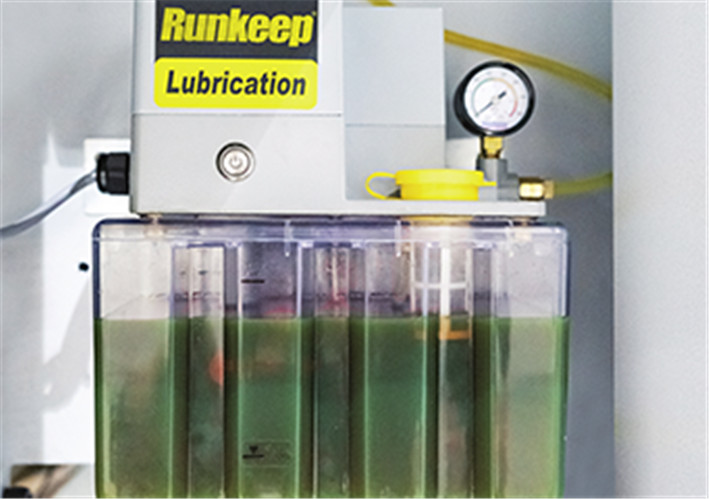 Lubrication system
.
The main moving parts of the machine are lubricated by a centralized automatic lubrication
.
system, which effectively reduces the maintenance time and prolongs the device's service life.
Control system
.
B&R control system for the whole machine
.
The electrical control components are modular in design to facilitate maintenance.
.
The electrical control design of the machine meets national safety standards. In addition, it is optimized for logic control and has a remote maintenance interface.
Max. sheet size
1700mmX1260mm
Min. sheet size
650mmX450mm
Max. die-cutting size
1700mmX1245mm
Sheet specification
1-8.5 mm (E,B, C,A and AB corrugated board)
Gripper margin
12-18mm (when the first ctting line is standard 20mm)
Max. pressure
400T
Max. speed
6000s/h
Max. feeding pile height
400mm (lower suction feeding)
Max. delivery pile height
1450mm (incl. pallet) (high stacking delivery)
180mm (Counting stacking belt)

*The machine speed and precision will vary according to different model types.
For more information, please download the PDF brochure, or click "Contact" to subscribe
Click Download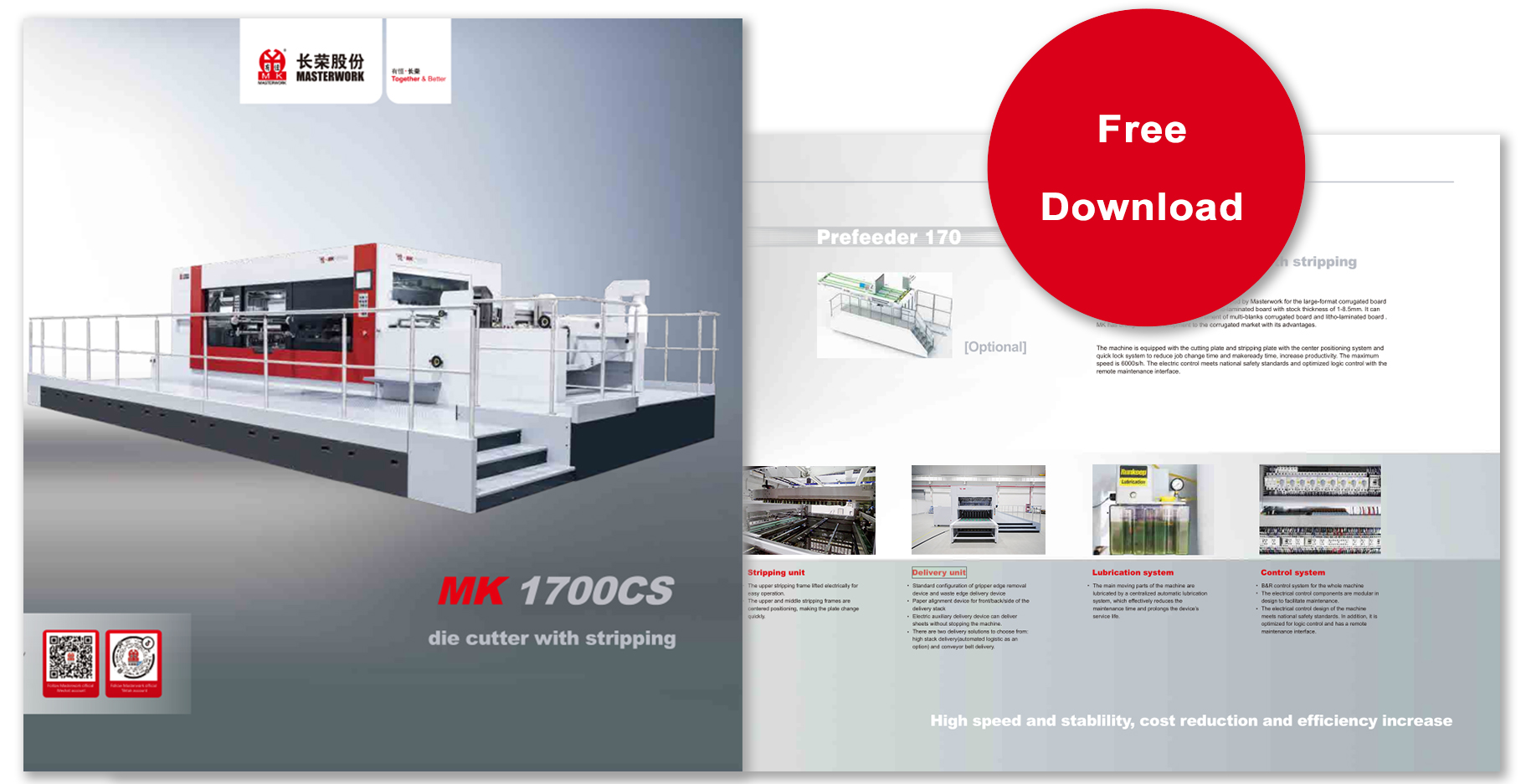 Question consultation message
We provide complete product solutions, product manuals and more wonderful contents. Please leave your message and information below