Systems
.
Intuitive and simple operation panel;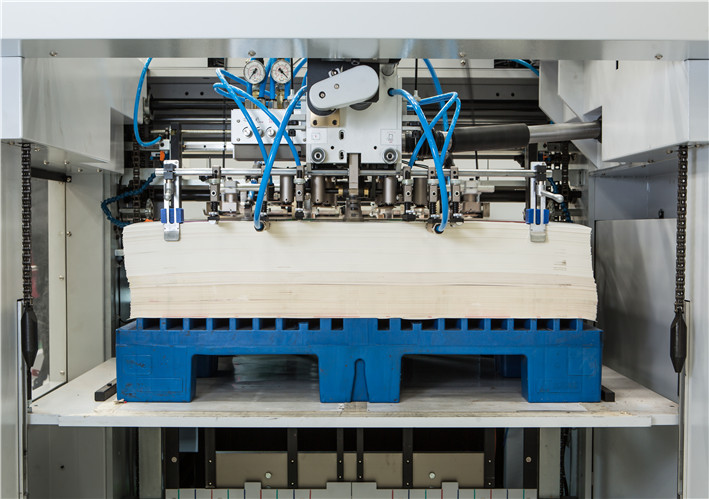 Non-stop Feeder
.
Strong suction feeder head;
.
Quick positioning system and fine adjustment
.
Stack pile and side blower left and right
.
electric adjustment device.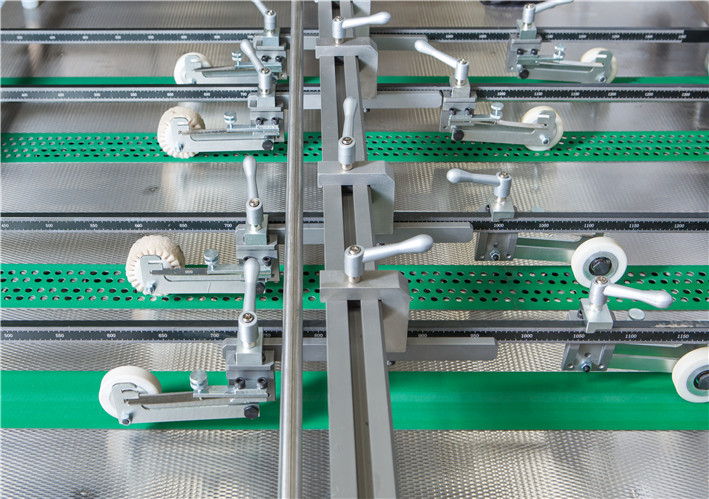 Feed Table
.
Ultrasonic double sheet detection;
.
Multi-dimensionally adjustable front lay
.
Front and side lay both use paper photoelectric detection.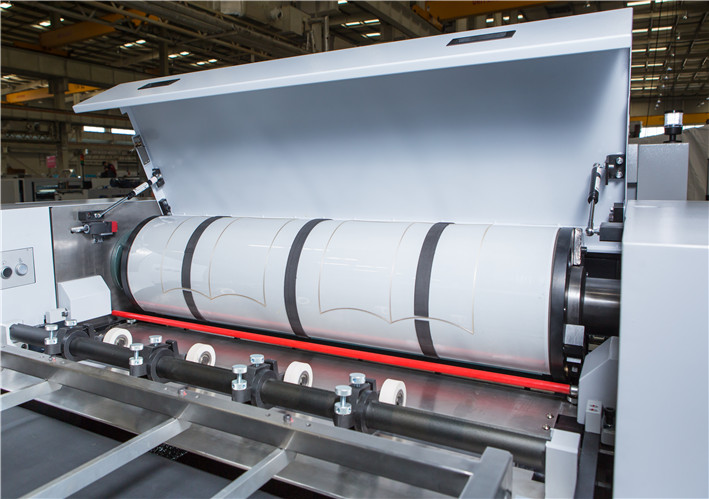 Creasing Nuit
.
Round pressing process;
.
Upper and lower creasing plate could interchangable;
.
3D digital offline creasing board making.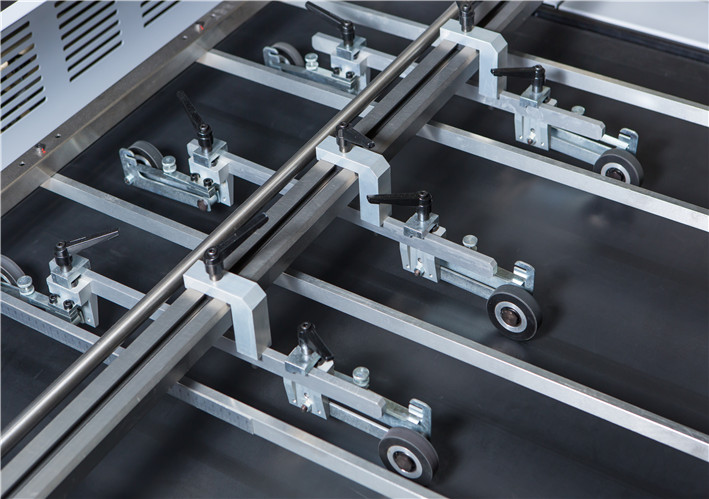 Transition Speed Shift Structure
.
Servo motor control, dynamic response;
.
Real-time speed matching;
.
Two-way pneumatic locking device.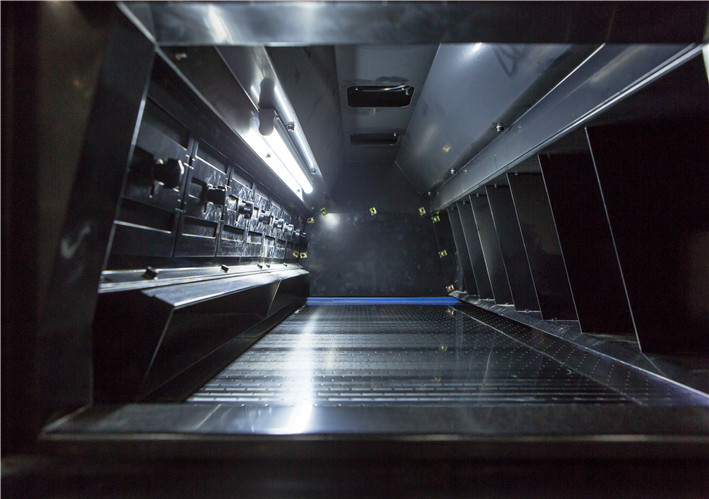 Laser Cutting Unit
.
Movable video positioning;
.
Three laser parallel control structures,
.
multiple laser cutting at same time;
.
Forward and reverse video positioning mechanism;
.
Automatic steel belt cleaning system.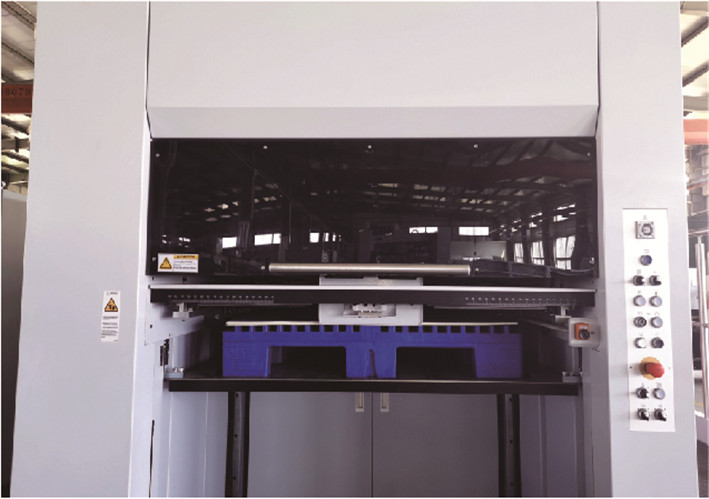 Delivery Unit
.
Pneumatic paper aligning device;
.
Pneumatic sample take out mechanism;
.
Upper suction belt paper delivery mechanism;
.
Paper size adjustment device with digital display;
.
Movable paper delivery air suction device.
| | |
| --- | --- |
| Technical Specifications : | Digimatrix 106LR |
| Design Type : | Sheet-Fed/Flying Mode |
| Sheet Size : | Max:1060mmX760mm;Min:400X350mm |
| Application Materials : | Cardboard, Cut-ready sheet |
| Light Source : | CO2 |
| Laser energy : | 500W/1000W*3 |
| Positioning Method : | Video capture |
| Input File : | PLT,DXF |
| Power Supply : | AC380V+N+PE 50Hz 30KW |
| Working Environment : | T25±2°C, RH40%-60% |
| Net Weight : | 5000KG |
| Machine Dimension : | 9500mmX5100mmX2254mm |
For more information, please download the PDF brochure, or click "Contact" to subscribe
Click Download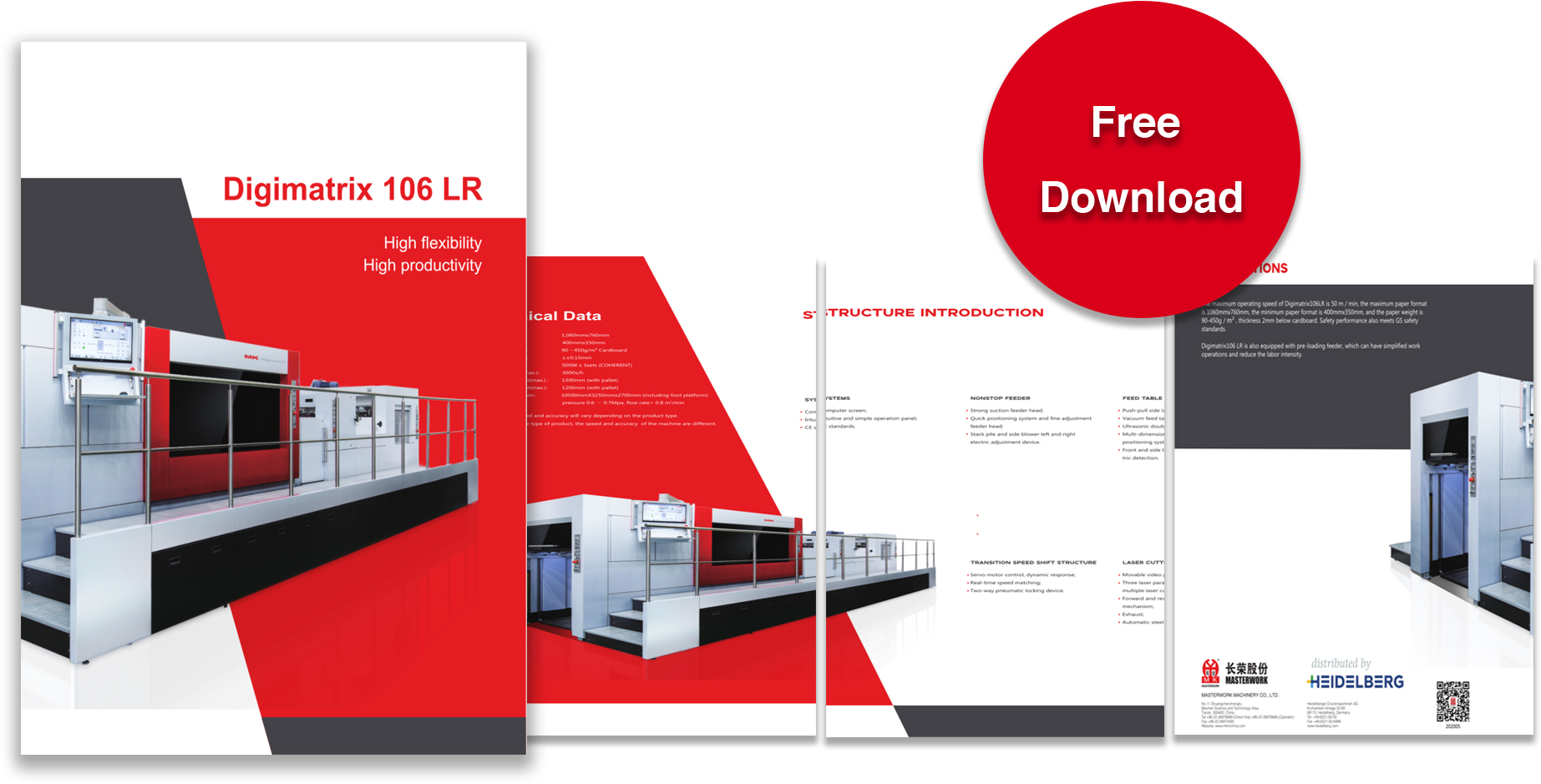 Question consultation message
We provide complete product solutions, product manuals and more wonderful contents. Please leave your message and information below